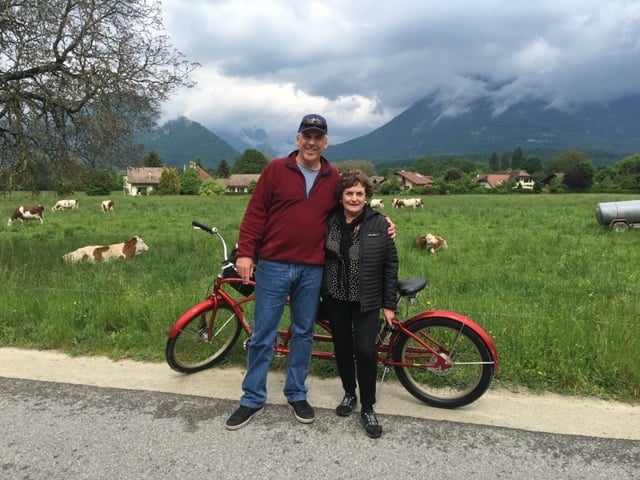 Jerry and Donna Wood, Owners
Jerry and Donna moved to Truckee in 1989 and opened the White Buffalo. Donna's family has been in the "Native American Indian jewelry, arts, and crafts" business since 1970.  They have continued the tradition in the wonderful town of Truckee, where their children grew up and they enjoy the beautiful mountain community as a family.
The White Buffalo offers mountain and southwest style living products. We strive to buy and sell products made in the USA. 
There is an extensive inventory of gold and silver jewelry, including Gold Quartz from the Original 16 to 1 Mine located 50 miles west of Truckee. You will find a large selection of traditional southwestern and contemporary jewelry from the Navajo, Zuni, and Santa Domingo tribes. Federico Jimenez from Southern California is our featured artist who specializes in bold turquoise, spiny oyster shell, and coral jewelry set in unique designs. Uno de 50 jewelry made in Spain is another featured jewelry line.
The White Buffalo has a large inventory of Native American hand-made collectible pieces, such as Navajo rugs, pueblo storytellers and pottery. There are over 600 Zapotec rugs and pillows, mesquite lamps and mirrors, accent furniture, local photography by Steve Brown and customizable signs made in the USA. Clothing and accessories for men and women include Stetson hats; handbags and wallets by Hammitt, Sharpani and Ropin' West.  You will find candles, lotions and so much more!
We hope you enjoy shopping with us as much as we enjoy finding the perfect items to offer you!